Caroline Ryan: Guiding Children with a Caring Heart
August 14, 2022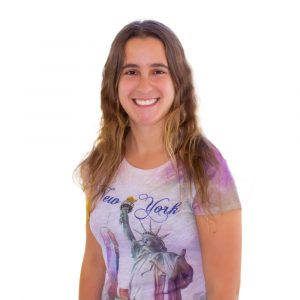 Caroline Ryan is no stranger to hard work. She successfully worked various jobs, including in retail services and as an overnight security guard, while paying for her college tuition. When a friend employed by Spaulding Academy & Family Services recommended she apply for an overnight Residential program position, Caroline was intrigued – although she had never worked with children before. Three years later, she is loving her role as a Residential Assistant in Colcord Cottage and hasn't looked back.
Each day, Caroline assists the children with managing their schedules and schoolwork, while instructing them in budgeting, household chores, and appropriate peer and adult communication.
"It can be like a whirlwind. There's never a dull moment, but I get so much out of it," Caroline says. "I love seeing the kids' personalities come out. They are so funny!"
She hails from a family with careers in law enforcement and has always been interested in the field. She holds an associate degree in Criminal Justice from the New Hampshire Technical Institute and is currently pursuing a bachelor's degree at Granite State College – and proudly doesn't carry any college debt.
"Caroline works hard every day, and you will be hard pressed to find her complaining about anything," one of her co-workers shares. "She cares about the kids and will go above and beyond to show them. She is one of the kindest people you could ever meet."
Caroline is a valued member of the Spaulding Family. Her dedication to the children in her care –combined with her thoughtfulness and diligence – are making a positive impact on many lives.