From Start to Finish, It's All About the Kids
December 28, 2017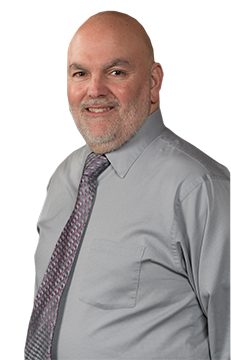 Pat Seaward-Salvati is what some may consider a lifer, but that is no sentence to this dedicated human services advocate. Even before graduating from Penn State in 1977, Pat worked with the Boys & Girls Club in Philadelphia and knew he was destined to support the needs of kids and families.
Since then, he has earned extensive experience working with youth and adults, developing early intervention and behavioral programs for youth, managing court diversion programs, and providing counseling, consulting, and training to individuals, families and educational representatives. Most recently, Pat developed and implemented the Spaulding Youth Center Community-Based ISO Foster Care Program, which he also directed until April 2014. Pat's current focus is as Admissions Director, managing all inbound referral requests and admissions outreach to School Administrative Unit (SAU) representatives and state agencies.
Not surprisingly, Pat's favorite things about Spaulding Youth Center are the start and the finish of the admissions process. From the onset, Pat enjoys connecting families and children to the services they need. Of course, this connection would not be as valuable without witnessing the individual's success at the time of discharge, after receiving needed services, growing as an individual, and reuniting with their loved ones and community. These two admissions bookends are the reason Pat gets up and comes onto campus every day for the past 15 years.
In his spare time, Pat enjoys spending time with his wife, Cindy, and sons Jordan and Dylan. Favorite activities include camping, yoga and playing with his two dogs.
To schedule a tour of our campus or inquire about our programs and services, please contact Pat directly at 603-286-8901 ext. 202 or PSeawardSalvati@SpauldingYouthCenter.org.