Spaulding Youth Center Welcomes Robin Raycraft as Director of Clinical and Compliance
May 17, 2017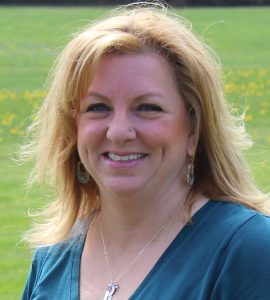 Northfield, NH – Spaulding Youth Center is excited to welcome Robin Raycraft as its new Director of Clinical and Compliance.
Ms. Raycraft brings over twenty (20) years of experience working in mental healthcare throughout various organizations in New Hampshire. She began her career as a social worker for elderly patients and has since served in roles including: Residential at Child and Family Services in Concord, NH; Emergency Service Clinician at Riverbend Community Mental Health in Concord, NH; Assistant Administrator at Glencliff Home for the Elderly in Glencliff, NH; Administrator for Community Mental Health Services at the Bureau of Behavioral Health in Concord, NH; and Clinician at Franklin Hospital in Franklin, NH, where she provided individual and group therapy.
Most recently, Ms. Raycraft served as the Mental Health Coordinator at Lakes Region General Hospital in Laconia, NH, where she was instrumental in changing the way mental health clients were viewed and cared for in the emergency room.
"Ms. Raycraft has proved her proficiency in clinical work with geriatrics, adults and adolescents in groups and individually," said Susan Ryan, CEO and President, Spaulding Youth Center. "I am very excited to have Robin in this leadership role and believe she will help create a more unified voice across the clinical and family services that Spaulding Youth Center provides."
Robin Raycraft holds a BS in Gerontology and Psychology from Springfield College and a Master's Degree in Community Mental Health Counseling from New England College. She resides in Northfield, NH and is closely located to the Spaulding Youth Center campus. In her spare time, she enjoys spending time with her two children and three dogs.
"I am excited to take on this role at Spaulding Youth Center," said Ms. Raycraft. "I felt a connection to the organization and staff from my very first campus visit. It is clear how important the families and children are to each and every staff member, and I am thrilled to be part of such a caring group of people."
Interested in Learning More About Our Vibrant Campus?
If you are interested in an insider's view of a day in the life of Spaulding Academy & Family Services, we recommend visiting our online photo gallery or our video gallery. These are updated weekly so keep checking back for more great Spaulding moments!