Seval Vincevic – Spaulding Spirit Award Winner
June 29, 2018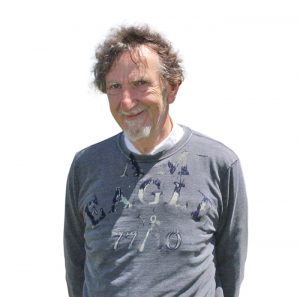 The Spaulding Spirit Award is a peer‐nominated award given to a staff member who exemplifies Spaulding Spirit and makes peers proud to be working by their side. We are excited to announce that Seval Vincevic was chosen to receive the Spaulding Spirit Award earlier in 2018.
Take a look at a few things his peers shared about Seval in his nominations:
Compassion for the children and staff he works with every day
A patient, calm and understanding approach to his work
Meets the needs of students with kindness and grace
A team player with a contagious warmth and pervasive compassion
Exemplary Spaulding Spirit
Seval was chosen as the Spaulding Spirit Award recipient because of his commitment to his work and compassion for the students and staff members across campus. He has truly enjoyed his role on campus for the past five years and cares deeply for his colleagues and our children.
As an academic aide 1:1, Seval's responsibilities include helping Spaulding students build important skills necessary for them to succeed in our education curriculum. Seval began his career in Bosnia before coming to the United States and applying for citizenship. Prior to his time at Spaulding Youth Center, he continued his special education career here in New Hampshire for over 17 years after securing US citizenship and transferring his Bosnian credentials.
According to Seval, his favorite thing about working at Spaulding Youth Center is the children and staff he works with every day. He loves the campus, area and community as a whole. Seval's compassion contributes to the positive work environment at Spaulding, and he truly is an asset to our organization.