Meadow Hartwell – Her Home Away From Home
March 09, 2018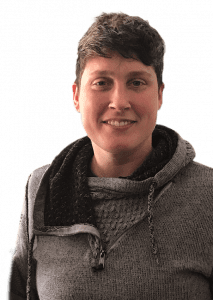 After working as an overnight supervisor at an assisted living facility for the elderly, Meadow Hartwell knew she needed a change. She applied to work as a Residential Counselor in Spaulding Youth Center's Young House in 2008. After her time observing the students there, she knew it was a perfect fit.
Meadow spent three years as a Residential Counselor before beginning her role as a Family Worker in 2011. In 2013, she made the difficult decision to step away from her position in order to spend time at home with her two young children. Still, she maintained a strong connection to the staff and students at Spaulding Youth Center.
Once her children were school age, she knew what she had to do: return to her home away from home. She knew she belonged at Spaulding Youth Center and was thrilled to be welcomed back to the tight-knit community with open arms. Meadow resumed her role as a Family Worker with a focus in case management and currently manages 8-10 student cases at any given time. She enjoys spending time talking with the students' families and feels rewarded and proud when she hears how much progress the students have made since admission to Spaulding Youth Center.
In her spare time, Meadow focuses on perfecting her disc golf game. She is a member of the Professional Disc Golf Association and regularly competes in local championship matches. In 2016, she won first place in the Women's U.S. Disc Golf Amateur Championship. Meadow hopes to gain sponsorships that will allow her to participate in some of the larger national championships. One of her goals is to help Spaulding Youth Center develop a disc golf course right on its campus as part of its EChO program.
Before Meadow left Spaulding Youth Center to spend time at home with her children, she had thought she would be part of the Spaulding family forever. Turns out, she was right.