Giving New Meaning to Our Campus Family
December 03, 2016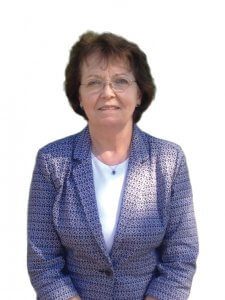 Some of the greatest stories in history started with a random event which lead to significant outcomes. The story behind Spaulding Youth Center's longest-tenured employee began just this way. Lori Surowiec was assigned to Spaulding Youth Center as part of a work study program in high school. Following this work study at the tender age of 18, she was hired full-time as a program treatment secretary. She dedicated 28 years to this instrumental role. In 2001, Lori was promoted to Executive Secretary, where she continues to provide support today.
Since then, Lori has collaborated with 10 Executive Directors and Presidents and countless colleagues, building life-long relationships and a bond that can only be described as family. Last month, she celebrated 42 years at Spaulding Youth Center. Melissa Blanock articulates how so many of us at Spaulding feel about perhaps the most respected employee on campus: She has an unparalleled work ethic and trustworthiness, and an unrivaled ability to multi-task. Lori is a genuinely good person and represents everything that we want Spaulding Youth Center to be.
Lori has one daughter, one granddaughter, three stepchildren, 5 stepgrandchildren and a kitty cat named Maxx. In her spare time, she watches her granddaughter's softball games and also enjoys gardening with her husband, William.