Alexsus Bougie – A Natural Leader
June 23, 2020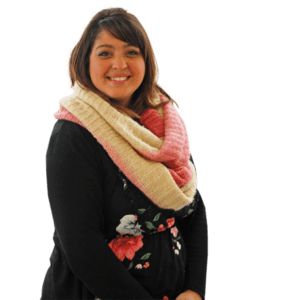 Alexsus Bougie always wanted to work with children with neurological and developmental disabilities. After graduating from the University of New Hampshire in 2013, she began her career as a Residential Assistant at Spaulding Youth Center.
Her position quickly developed into a mentor and counselor role in the organization's Lambert residence before she took on the responsibility of Shift Leader in the Davis residence. After four years in various residential roles, Alexsus accepted the position of Behavior Specialist. In that position, she regularly observed the children assigned to her case load, created behavioral intervention plans, identified skills children need to develop, and provided ongoing support for other staff members. Today, Alexsus has the role of House Manager where she can apply her leadership skills and her behavioral background. Alexsus is also an active member of Spaulding's Events Committee, which brings together representatives from across campus departments to plan and execute campus events for students and staff throughout the year.
Alexsus' favorite thing about working at Spaulding is building meaningful relationships with the children and staff on campus. She hopes to one day become a Board-Certified Behavior Analyst who works with families and children who are diagnosed with Autism Spectrum Disorder and other disabilities. Alexsus is determined to help these special kids attain their goals and empower them to live the life a fulfilling, healthy and happy life by giving them tools and resources to succeed. She is incredibly grateful for Spaulding Youth Center and the many professional opportunities the organization continues to provide. Alexsus has a Bachelor of Science from the University of New Hampshire and a Master of Science in Psychology with an emphasis in Applied Behavior Analysis (ABA) from Capella University. In her spare time, she enjoys spending time with her family, snuggling with her cats Max, Layla and Ruby, going to the beach, and making stickers and shirts using her Cricut.